There should be will be 3-4 inserts in the paper today depending on your region. In the Red Plum there is a $1/2 Super Pretzel coupon that you can use at Dollar Tree to get some for only $.50!
Super Pretzel $1
$1/2 Coupon from the 09/30/12 RP
Final Price $.50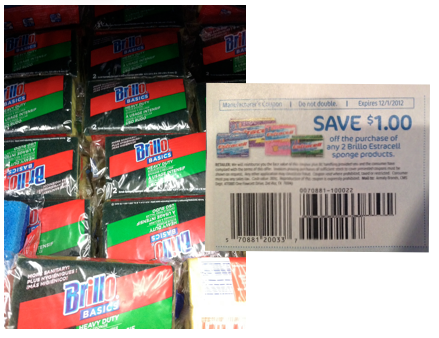 There is also a Brillo Estracell coupon, again $1/2. Next to this coupon is a $.55 off Brillo coupon. Dollar Tree carries the 8 ct, NOT the 10ct and 18ct the coupon calls for. So just use the $1/2 coupon.
2 Brillo Basics $1
$1/2 Brillo coupon 09/30/12 RP
Final Price $.50